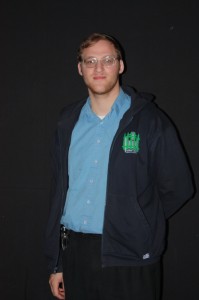 Moshe Katz
Major: Computer Science, Fall 2012
WaterShed Disciplines: Communications, Computer Science
"The Solar Decathlon has allowed me to work with a lot of people who I would otherwise never see."
"The most entertaining part of working on WaterShed is when everyone is tired at the end of a long day of class and someone says something only mildly funny, but everyone falls on the floor laughing."
Read an interview with Moshe.