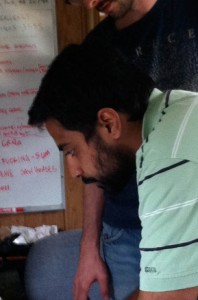 Aditya Gaddam
Systems Engineer for Techno-Sciences, Inc.
Past Decathlon Experience: Engineering and SHAC team leader in 2007
WaterShed Disciplines: Engineering and web team Mentor
"I find myself attracted to people with an intrinsic drive to work on and learn in the extracurricular. Working on the 2007 LEAFHouse and the current 2011 WaterShed projects has let me learn, teach and play with such individuals. Even as a mentor, I find myself humbled by the knowledge of those around me, students included. It is a wonderful pot to grow in."